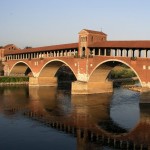 Liudmila has won audition to participate in the Opera Gala Concert for the International Award for the Culture "Edmondo Pontremoli" at the Theatre 'M. Mastroianni' of San Martino Siccomario – Pavia.
 She has been selected by the Jury: Wilma De Angeli , Roberto Brivio, Alberto Schiavi, Mino Milani and Norma Rossi Palacios.
The Event conducted by the musicologist Daniele Rubboli and accompanied on the piano by Ivano Turco.
Pavia Magazine, article by Matteo Campanini
The Cultural Association "Amici dell'Arte"
Via Leopardi, 5 – 27028
San Martino Siccomario (PV)
info@enniobellani.com