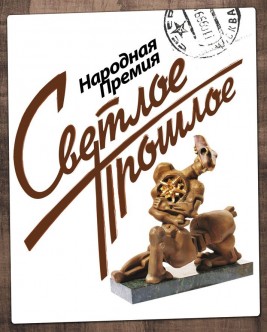 Liudmila Zhiltsova won the prestigious National Russian Award under the patronage of the Government of Chelyabinsk Region "Svetloe Proshloe" 2015 (Russia).
The National Russian Award "Svetloe Proshloe" – a symbol of public recognition of talent and merit before the people of the Chelyabinsk Region. Awarded to outstanding personalities in the field of economy, production, social and political life, culture, art, science and sports, who have made a significant contribution to the development of the region. The organizers of the award – Government Chelyabinsk Region and the Fund Oleg Mitiaev – People's Artist of Russia.
January 17, 2016 on the day of formation of the Chelyabinsk Region will take place the XII Prize Award Ceremony at the State Theatre "N.Orlov" (Chelyabinsk, Russia). The event is held under patronage of the governor Boris Dubrovsky.
Liudmila will take part in the Gala Concert of the Award Ceremony where she will sing some opera arias.
"Народная премия «Светлое прошлое» – символ общественного признания талантов и заслуг людей перед Челябинской областью. Вручается выдающимся личностям в области экономики, производства и общественно-политической жизни, культуры, искусства, науки и спорта, внесшим значительный вклад в развитие региона. Организаторы премии – Правительство Челябинской области и Фонд Олега Митяева – народного артиста России." link

info: www.fondmityaev.ru
г.Челябинск, ул. Карла Маркса, 48
Тел./факс 8-351-246-48-96
svetloe@bk.ru