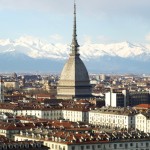 June 15, 2014 –
Liudmila Zhiltsova will be a member of jury of the International Festival of Russian Culture in Turin, Italy – the 3rd edition.
The Festival is an open event, in which we organize lectures and presentations of different methods, techniques and artistic trends. During the festival you are expect artistic training, round tables and presentations to promote the exchange of experiences between managers of the different groups of art (music, theater and dance).
This edition will take place at the Theatre of  "Colleggio San Giuseppe" (Str. S.Francesco da Paola, 23 – 10123 Turin).
Organized by Association ALTAIRof Turin.
Past Edition: –Festival della Cultura Russa a Torino 2012 – News Events Turin;
– Международный фестиваль русской культуры в Турине 2013 – News Events Turin
more info:  Association ALTAIR
tel: (+39) 011 96 74 492, (+39) 339 10 46 228