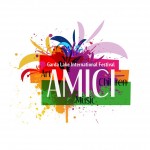 April 28 to May 1, 2017 –
Liudmila Zhiltsova will be a member of jury of the International Festival AMiCi (Art, Music, Children) in Desenzano del Garda, Italy – the 2nd edition.
The Festival is an open event, in which will organize lectures and presentations of different methods, techniques and artistic trends. During the festival you are expect artistic training, round tables and presentations to promote the exchange of experiences between managers of the different groups of art (music, theatre and dance). Organized by Association "Multicittà" from Desenzano del Garda (Bs)
This edition will take place at the Alberti Theatre (Via Santa Maria, 49, Desenzano del Garda, Brescia).
for more info:
Associazione culturale Multicittà
+393341467978 – Director Maria Kuzmina
multicitta@gmail.com
www.multigorod.com
facebook.com/AMiCi