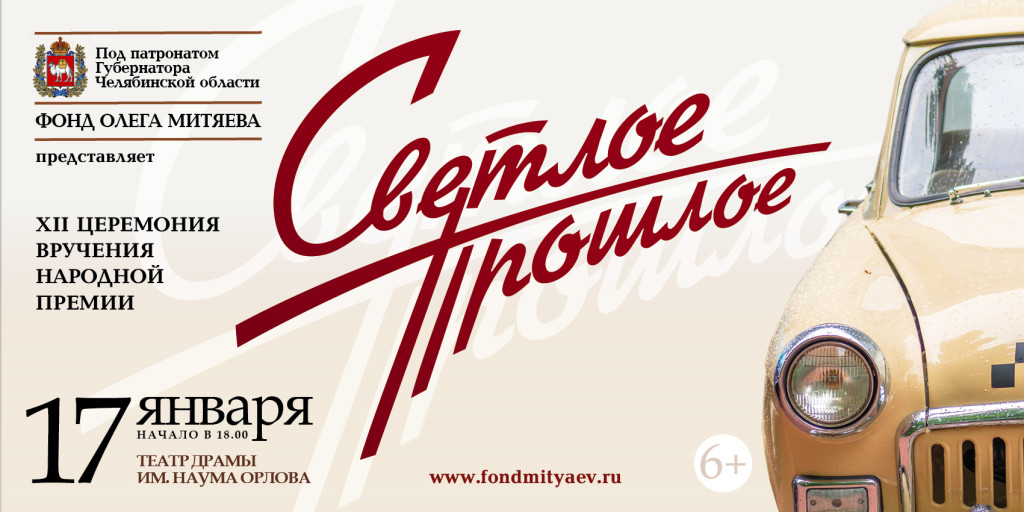 January 17, 2016 – on the day of formation of the Chelyabinsk Region will take place the XII Prize Award Ceremony of the prestigious National Russian Award "Svetloe Proshloe" 2015 (Russia).

Liudmila Zhiltsova will take part in the Gala Concert of the Award Ceremony at the State Theatre "N.Orlov" (Chelyabinsk, Russia) where she will sing some opera arias.
The organizers of the award – Government Chelyabinsk Region and the Fund Oleg Mitiaev – People's Artist of Russia. The event is held under the patronage of the governor Boris Dubrovsky.
info: www.fondmityaev.ru
г.Челябинск, ул. Карла Маркса, 48
Тел./факс 8-351-246-48-96
svetloe@bk.ru