May 5, 2018
Liudmila took part on the Convegno MIDAS – Meeting "Didactic: models and experiences of teaching music in schools" at the Academy of Teatro alla Scala (Milan, Italy).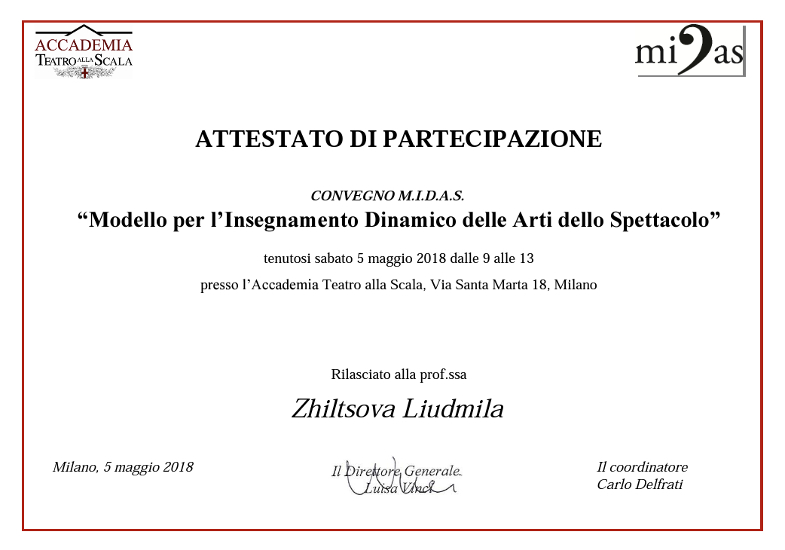 5 maggio 2018 presso l'Aula Magna dell'Accademia Teatro alla Scala Liudmila ha partecipato al convegno "La didattica per competenze: modelli ed esperienze di insegnamento della musica nelle scuole" per docenti di scuole di ogni ordine e grado.
Il convegno è organizzato dall'Accademia Teatro alla Scala con il patrocinio dell'USR Lombardia-AT di Milano. L'Accademia Teatro alla Scala è ente accreditato presso il MIUR per la formazione del personale della scuola.
Accademia Teatro alla Scala
Via Santa Marta, 18 – 20123 Milan
Tel.: +39 0285451160